Well, not really.  It has been around for a few months, but now it's fully into shape.  So here you have it.
The right-hand sidebar shows generic tools for your operations.  Let's go top-bottom :
The Tools menu
Search – Geocoding
Base map & Terrain choice
Help Menu
Floor selection
And if your data includes different floors, like for indoor scans, the right-hand sidebar also shows the floor choice menu.
Tools
What's new: Opens the list of Blog pages such as this one.  Includes a snippet and link to the page.
Open full screen: That speaks for itself
Open Console: Opens the 3D Mapping Cloud Console pages in a new tab
Create Publication: Create a new Publication from your current view and list of resources.  Enter a name to save it.  Optionally use the Console to modify further Publication parameters.
Clear Workspace: clears all resources and empties all other items in your current view so you can start from scratch.
Sign Out.  That's just Sign Out.
Depending on your rights, one or more of the above tools might not be available.
Search – Geocoding
This opens an entry field where you can type in an address or location.  Press Enter to move to that location with all views at once.  Of course, the views can only show data from the Resources that you have open.
Base map & Terrain choice
If you have more than 1 base map or more than 1 terrain available in your viewer, this button will list up the available items for you to choose from.  Check out the next blog post for more on this subject.
Help Menu
Quick Navigation Guide: Opens sidebar with navigation tips and instructions for each different type of data that you can view.
Getting Started: Opens a new tab with the Getting Started guide.
The About Pages: Opens a new tab with the homepage of the About Pages.  These pages explain the most important aspects of 3D Mapping Cloud for your understanding.
Knowledge Base: Opens a new tab showing the Orbit GT Knowledge Base.  This document contains all technical information you need to know about data and resources, how to upload and manage massive content, and much more.
Floor selection
If you have floors defined in your resources, e.g. when viewing multiple floors of a building, a Floor selection will appear automatically.  This has been covered in one of the previous blogs.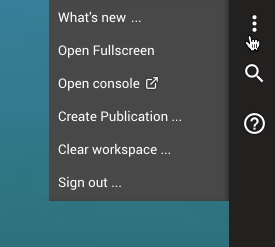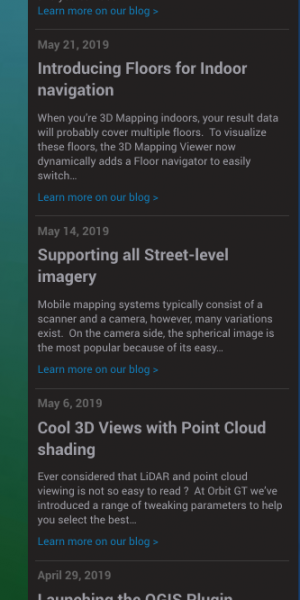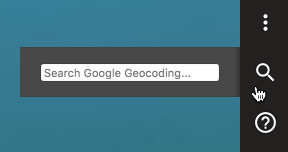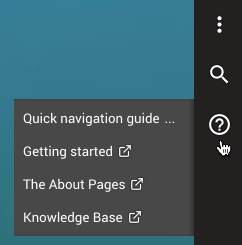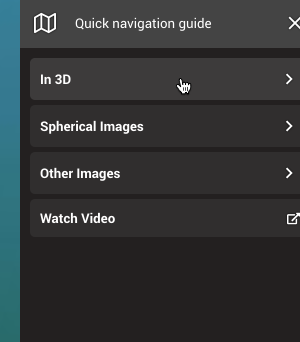 July 24, 2019