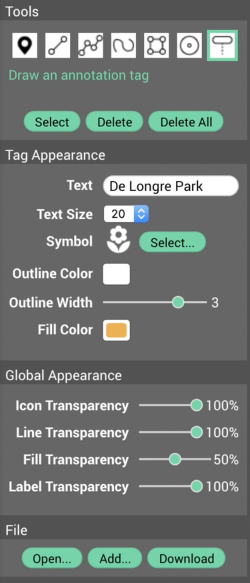 So you want Tags, Redlining, Annotations ?  Search no more !  Introducing the Tags and Annotations sidebar.
In 3D obviously.
You can place pins, lines, polylines, a free line, areas, circles and posts.  Each have their range of parameters to tweak the graphic appearance to your choice.  You can change at any time, select any tag and modify or delete.  There are a couple of global appearances that apply to every item.
Key is the capability to save your annotations, so you can email the file to co-workers.  When you open a file, you can choose to replace or add to the current annotations.
Check it out today !
May 21, 2018